Go Green with America's Best Artificial Grass Brand
Global Syn-Turf is the leading artificial grass manufacturer and distributor in the United States with warehouse locations in major metropolitan areas across the country. Our warehouses in Northern and Southern California, Florida, Texas, Arizona, and Nevada, among others, proudly fulfill all our client's needs quickly and efficiently. Global Syn-Turf offers same-day shipping on all orders and strives to maintain partnerships built on trust and excellent customer service. Choose from the largest collection of artificial grass in the country. We offer synthetic turf for any application; from landscape lawns, golf putting greens, playgrounds, sports, stadiums, pet areas to decks, patios, and rooftops. Whether you are a homeowner, a large home improvement store, a landscape company or a local installer you can always find the best product to fit your vision and budget.
Lawn Size Online Tool
When searching for artificial grass, especially about the cost of materials and installation, you need to know the size of your project. Synthetic turf is priced by the square foot. If you do not know the square footage of your yard, we are here to help.
Use our Instant Lawn Size Checker to measure your lawn online! No need for measuring tape or math. To calculate the total cost for the artificial grass, multiply the total square footage of turf by the price per square foot. Better, use our online calculators to find out your dimensions and the costs of materials and installation.
If you are professional artificial grass installer, help your customers with quick and accurately calculated quotes. Save your client's properties on file. If you don't have your VIP partnership club account setup, call us today!
Synthetic Grass Cooling Technology System keeps turf temperature down up to 50 degrees.
1140
409
Best Coverage
Unmatched quality with 15 years manufacturer's warranty
Realism
The most realistic synthetic turf products
Superior Drainage
Our proprietary drainage system allows the best draining turf
What Do We Offer?
Global Syn-Turf offers full range of turf products for any application and size you can envision; from residential and commercial landscape lawns, public parks, playgrounds, and apartment buildings to golf practice putting greens for golf courses and in-home applications, to the specialized pets projects, dog runs, hotels and clinics, backyard turf for dogs, turf mats and rugs for roofs, patio and decks.
Great Selection
Choose synthetic turf of any height, face weight and color to organically blend with your local environment and add the green, healthy luxurious look to any area you have in mind. Our artificial grass withstands heavy traffic, high wear, and tear, undergone vigorous testing and meets federal and local governmental requirements.
Landscape Lawns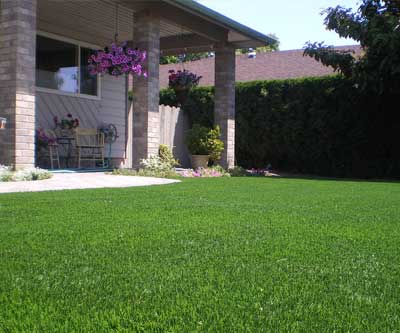 Synthetic Lawns
400
333
Golf Putting Greens
Golf practice putting greens
400
333
Pets & Dogs
Artificial Grass for dogs pets
400
333
Play Areas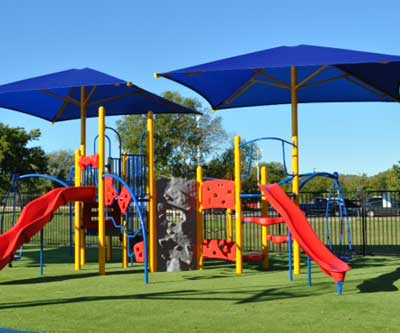 Artificial grass for playgrounds
400
333
Roof, Deck, Patios
Roof deck patio porch artificial grass
400
333
Agility Training
Synthetic turf for sports fields agility training
400
333
---
Installing Synthetic Grass Contractors on field lawn measuring

5184

3456

7 Reasons to Add Infill to Artificial Grass Installation
For most people, artificial grass installation without infill is easier, quicker and less expensive at first glance synthetic turf looks great without an infill, and you may wonder why do you need it at all.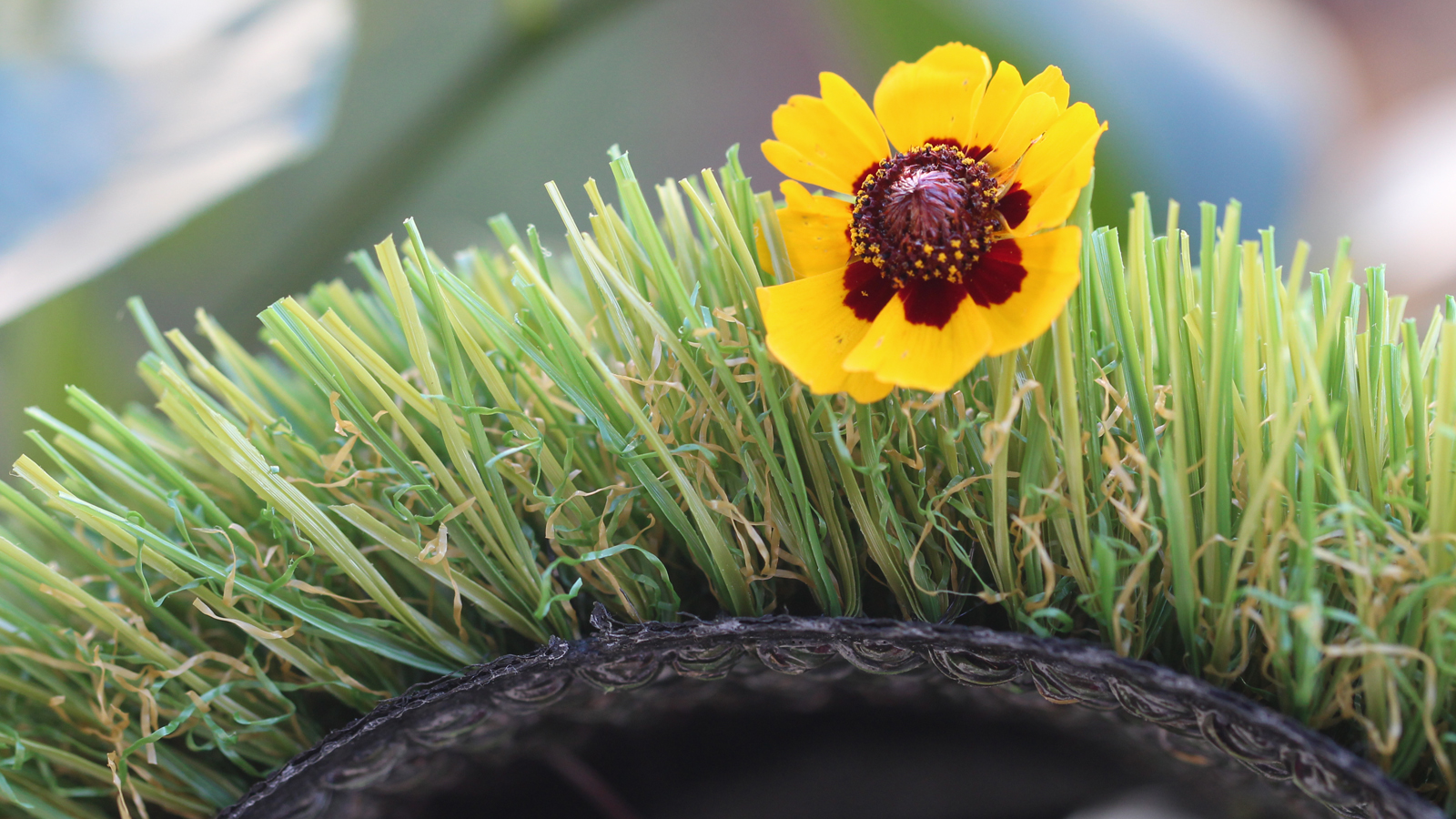 artificial grass olive green emerald green with yellow red flower

1600

900

7 Benefits of Artificial Turf
Sports fans are conscious of the benefits synthetic turf provides on a playing field, but thats not the only place artificial grass can be used effectively. Artificial turf considered to be a good thing for homeowners interested in drought-tolerant l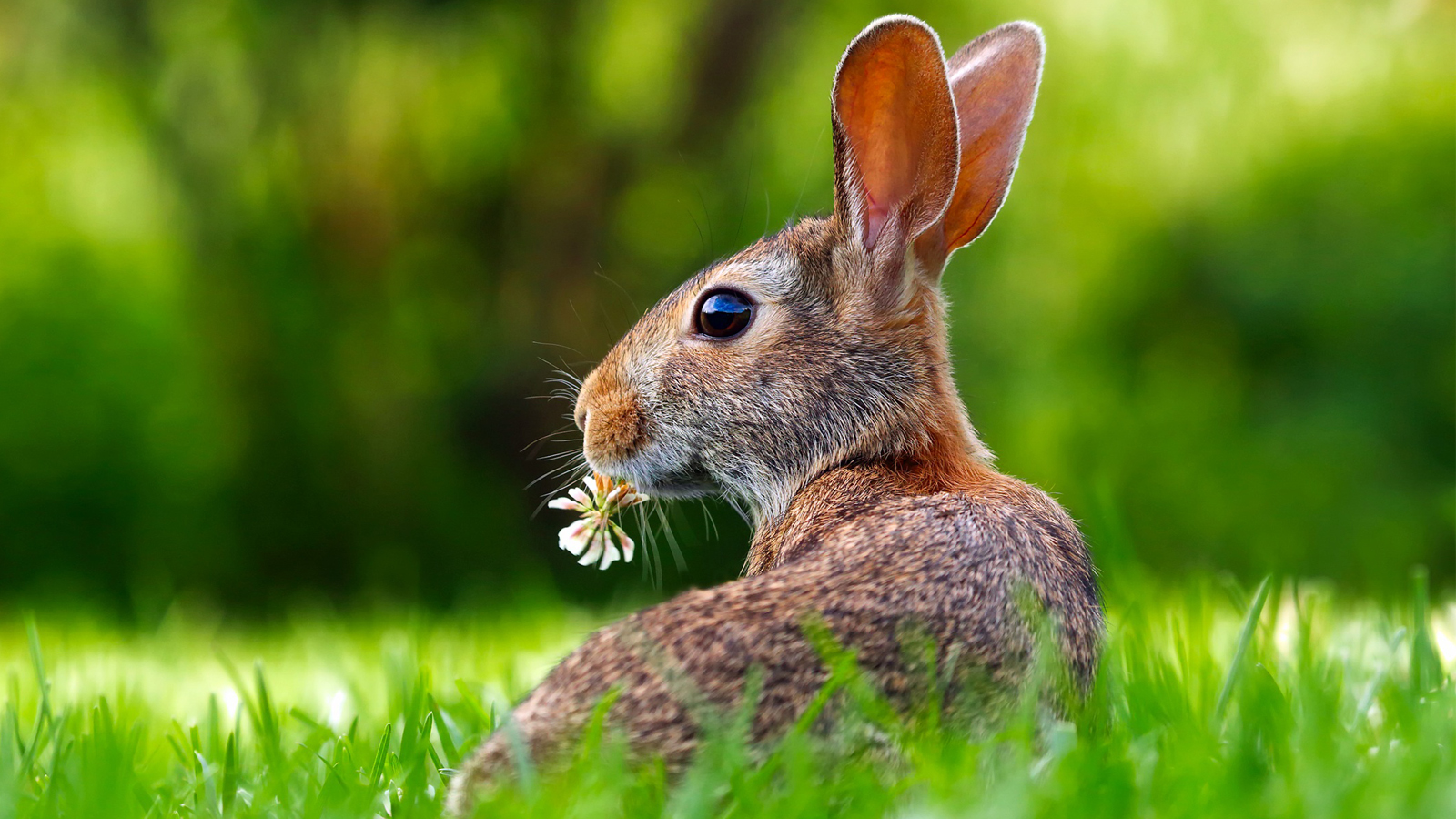 Environmentally friendly rabbit on grass

1600

900

Artificial Turf or Real Grass: Which is More Eco-Friendly?
Now more than ever, people are pivoting to an eco-friendly lifestyle to preserve our environment before we reach a point of no return. But when it comes to your home, theres a lot more you could do to go green than you probably realize.
Largest Turf Inventory in the United States
When it comes to artificial grass, the size of the inventory available at your local manufacturer's facility is the top priority. Global Syn-Turf's supply chain is national with meticulously controlled logistics and distribution functions according to local factors with security and high-performance inbound to withstand external or internal disruptions. of operations. For regional turf distributors and contractors, our logistics model is the key for fashion-sensitive consumer services. In addition to infrastructure-related factors, our clients have access to alternative solutions and services that can help when responding to time-sensitive matters. Monitoring our commitment to the same-day shipping and quick order completion ensures maximum efficiency and minimum time contingencies and shipping costs.
Nearest Artificial Grass Installers
A Global Syn-Turf experienced installers have a contractor's license and carried general liability insurance as required where they conduct business. Additionally, our dealers successfully meet requirements to obtain the Global Syn-Turf designation.
Pet-Friendly Solution
Most pets facilities today install Global Syn-Turf synthetic grass as an indoor and outdoor healthy and easy-to-maintain alternative pets, and dogs love. Durable resilient under heavy use, our turf products are proven to eliminate the stress associated with upkeeping pet's environments. Natural grass responds to dogs' activities with brown spots & bare patches. Quick easy fixed promised by lawn chemicals is not an option if you want your furry friends to avoid health issues. There are also rainy days when cleaning the muddy prints and trails of dirt on your hardwood floors or carpet becomes annoying. Installing synthetic lawns in the yard is the key to keeping your yard and home in good shape regardless of weather. No surprise, professional facilities for dogs and pets today prefer fake grass to traditional grass, sand, and gravel. You can use Global Syn-Turf products cut to your custom size to create indoor runners and mats that allow for walking and ensure cleanliness. Global Syn-Turf outdoor pets systems offer superior drainage, absorption, softness, and durability.
Flo-Rite-Tru Technology
Proper drainage will ensure that the synthetic grass stays clean and dry, no matter how often your pets use it.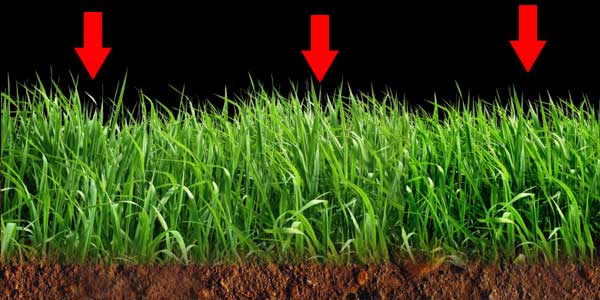 Artificial grass drainage technology
600
300
Biggest Selection of Synthetic Grass
Artificial turf is our specialty. We manufacture the best-rated turf products in the United States. Our expansive catalog includes the finest selection of landscape grass, putting greens, agility training turf, indoor and outdoor decks and patio mats and rugs of custom sizes! Choose from more than 75 grass products offered by Global Syn-Turf to turn your lawn or golf course into always green no-maintenance safe field made from the highest quality latest generation fiber that fits any shape and budget.
Innovative Water-Efficient Products
Global Syn-Turf makes it east to find and install water-efficient lawns and putting greens that can help your wallet and the environment. GST-labeled products are back by independent, third-party testing and certification, and meet EPA's specifications for water efficiency and performance. When you install synthetic lawn on your property, you can expect exceptional performance backed by 15-year's manufacturer's warranty with twenty years life-span expectancy, significant savings on your water bills, and assurance that you are saving water for future generations.
No Maintenance, Chemicals-Free True Green Lawn
Global Syn-Turf synthetic lawns require zero maintenance. Once installed, artificial grass needs no water, trimming, edging, or mowing to stay healthy for years no matter climate or weather conditions. Our lawns do not fade under the sun, and not affected by winds, floods, snow or heavy traffic. You can enjoy the outdoors and relax knowing your lawn is safe for family, children, and pets. There is no need for dangerous fertilizers, pesticides, and herbicides to keep your landscape green and free of pests, and insects infestations. Before your resort in unhealthy lawn care solutions, consider Global Syn-Turf your safe and pollution-free standard of the modern landscape. There is no crabgrass, dandelion, bare patches, mildew, brown grass, or chemical contamination runoff when you decide to Go Green with Global Syn-Turf.
No-More Checklist
No watering
No mowing
No chemicals
No seeding
No air pollution
No allergies
No wet grass
No pet urine spots
No more worries about "getting your grass to grow."
No neighbor lawn envy... (at least for you!)
No bugs or bees
No moles or gophers
No lawn mowers that won't start
No lawn mower maintenance
No lawn mower storage
No gasoline sitting around.. or worse, not around when you need it!
No more unnecessary noise
No disappointment
Stable in Any Climate
Synthetic turf surfaces don't change their shape or color no matter how hot or cold the temperature gets. Global Syn-Turf's systems endure any weather conditions, It lasts through drastic temperature changes and sustains its perfect natural look through cold, snowy winters and hot summer months as its natural counterpart no matter you live in an urban heat island of New York City, hot Nevada desert, or humid subtropical Florida.
Tested & Certified
All Global Syn-Turf's artificial grass products are eco-friendly and 100% lead-free. They have been tested by independent laboratories. We have performed vigorous UV, wear and tear tests on our products to meet the highest standards of the synthetic turf industry.
Heat Control: KoolMax technology
Scientifically proven, Global Syn-Turf's KoolMax technology prevents turf from overheating keeping a surface 15% cooler by reflecting sunlight and thus reducing heat build-up.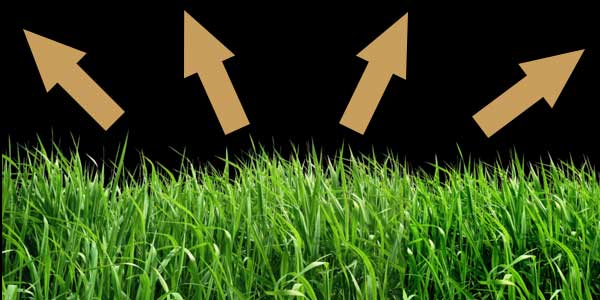 Heat control hot temperatures artificial grass CoolMax
600
300
Unmatched Realism
Unlike the impostors of the part, the best of artificial grass can pass the neighbor test with a charm of a fresh-mowed lawn that has been tricky to replicate - until now. Global Syn-Turf synthetic turf looks just like the real thing, and more durable to enjoy year after year without special care. Vibrant green, lime green, field green, emerald, olive color's combinations with intricated curly fibers of brown and green thatching add authentic field look to any landscape. Global Syn-Turf offers endless solutions to customize the look & feel of your next project. Call us for Free Samples!
Unique Blades Designs
The engineering and design of synthetic grass are continually improving. Global Syn-Turf has become the United States largest turf manufacturer through the combination of innovative research and technology, premium equipment, solutions and expert staff. The prime objective of refining yarn extrusion processes is to increase durability, resiliency, light reflective qualities to create long-lasting, realistically looking, safe turf with excellent drainage & all-weather proof. Global Syn-Turf yarn technology includes more than twelve unique blade designs. The shape defines several factors including fiber memory and temperature control.
Putting Greens
Create your private dream golf course in the comfort of your backyard. Global Syn-Turf putting greens offer practice anytime, anywhere, indoor or outdoor. Our golf greens, made of top materials under strict quality control standards, offer real golf experience & performance for amateur and professional golfers. Endorsed by the two-times Masters champion Bernhard Langer, our professional greens series introduce a complete realistic golf practice in the artificial grass industry.
Play Areas Surfaces
Global Syn-Turf playground turf dramatically decreases the need for ongoing maintenance and provides the safest, risk-free field for playgrounds, indoor & outdoor play areas. Synthetic turf used under play equipment has several advantages over rubber surfaces. It stays in place, easy to clean, has consistent impact-absorbing qualities. It isn't flammable, doesn't fade or discolor, does not harden, brittle or crack, non-toxic and wheelchair accessible. Liquids drain easily through the turf surface creating dry, slip-resistant flooring for children reducing risks of fall injuries. With 20 years lifespan expectancy and beautiful realistic look of natural turf lawn, synthetic grass surfaces supersede its competitors. Global Syn-Turf surfacing choices offer maximum flexibility and a wide range of options.
Our certified installers will help you get your project up and dash starting with site work, grading, and safety surfacing installation. Our synthetic grass is installed on thousands of play spaces nationwide. Decide to work with Global Syn-Turf and choose to make the process fast, easy and professional. We are proud to offer the best quality park and playground surface systems to meets specific needs, budget, and regional safety requirements.
Swimming Pools
Whether you are looking to create a safe and usable in all weather indoor or outdoor swimming pool area, with every day affordable prices, synthetic grass by Global Syn-Turf has you covered. Stable, durable, safe, non-slippery turf surface eliminates risks of fall injuries and adds genuine beauty, charm & real grass sensation to your recreational area while staying green and lush without extra maintenance or watering. No worries about mud, dirt, clogged filters, or leaves blown in your pool, less need for vacuuming and skimming. Synthetic grass is ideal for swimming pools of all kinds - from metal frames or vinyl swimming pools, kiddie or inflammable pools, sturdy, permanent pools of any size and shape.
The area around your swimming pools is one of the most important parts of your landscape. It defined your pool's personality and style. Consider several factors before choosing your pool surface, including the cost, slip resistance, durability, upkeep and how well it compliments the surroundings. While travertine, flagstone or slate will add a luxurious look to your pool area, synthetic grass is safer and economic alternative if you have children and pets. Non-slippery, soft landing area dries instantly, doesn't get affected by chlorine and doesn't fade under direct sunlight. It also eliminates mud getting all over your yard and inside your house from excessive splashing. Turf is easy to clean, maintenance and bugs, weeds and chemicals free. You can use it in combination with concrete, pavers, or stones to add a stylish look and natural feel of your pool area.
Patio, Decks, Roof
Global Syn-Turf helps to add authentic, greenery charm, softness, and comfort to any area that seemed unusable or dull before. Transform your rooftop, patio, balcony, sunroom or deck into a relaxing getaway with vibrant, no-maintenance, soft to the touch grass & get the triple benefits of a cozy living space and super greenhouse to entertain and play.
If you enjoy spend time outdoors, but bound to stay inside a screened-in porch, you may want to brighten up space with a synthetic turf outdoor rug that perfectly fit your area, and adds natural feel and look of a real lawn. Natural fibers that are ideal for indoor won't work outside due ti the combination of persistent moisture that makes them mildew magnets. Synthetic turf doesn't absorb water and drains right through its surface. Therefore it won't grow mold outdoors and won't be harmful to your health. Grass mats and rugs last longer than any nylon, cotton or wool, stain resistant, quick drying, durable, non-fading, resist staining, mildewing and easy to clean. It also has a much smaller carbon footprint than those of natural fibers. Made of eco-friendly material, synthetic rugs have natural grass appearance and come in a variety of colors and shades, from a vibrant field and lime green, emerald, red, white or yellow. You can combine different colors with easy-seaming solutions from Global Syn-Turf to add a contemporary design touch to your deck, porch, rooftop or patio.
Agility Training & Sports
Improve your agility drills performance, strength, balance and coordination with Global Syn-Turf synthetic grass surfaces designed for indoor and outdoor use. Our sports fields turf systems offer high performance and shock absorbency for athletes to prevent the risk of injuries and mimic the feel of real grass. Increase your speed, agility, stamina, quickness, and endurance with multi-purpose field turf created with inbuilt safety and backed-up by the best warranties in the turf industry.
Our top-of-the-line high-performance sports turf is ideal for tennis courts, soccer & football fields, gym floors, aerobics, lacrosse, softball, rugby, and comes in custom colors and shapes.
Ottis Jerome "O.J." Anderson for Global Syn-Turf
Global Syn-Turf products are the choice number 1 for professional athletes. Take it from O.J. Anderson, NFL Offensive Rookie of the Year and the MVP of Super Bowl XXV in 1991 (New York Giants). Safe, lead-free, soft, realistically looking turf is used on thousands of sports fields, sports arenas, college fields and campuses across the United States. Synthetic field turf is the smart solution compared to natural grass. Virtually maintenance free, turf required no water or fertilizers eliminating the need to expensive upkeep and water waste. With an extra-long lifespan, Global Syn-Turf's artificial grass pays for itself in a short period and increases the profitability of athletic facilities.
Water conservation efforts in the U.S.A. boost artificial turf popularity for all commercial applications. For fields managers, it means less time and money spent on irrigation systems testing, adjustments, audits and repairs, no chemical treatments, more game time, and addressing injuries and health concerns of players. For athletes, synthetic turf has always been safe, and there is a science to prove it. There is no heavy metals or lead in the turf that can raise a public alarm or expose players to harmful elements. Fertilizers and field treatments used to maintain sports fields green, grassy, weeds and bug-free, can trigger illnesses or start cancer that may not appear for years or even decades. Advantages of artificial grass for sports fields over natural turf are evident and proven over thousands of governmental and independent studies. With new technology, the most known con of turf such as heat hazards become more the theme of the past while increased playability, water efficiency, fewer injuries, low-maintenance costs, and toxic run-off suspension makes the synthetic grass a new trend in the sports industry.
Ottis O.J. Anderson
200
200
Unmatched Warranty Coverage
Artificial Grass 15 year warranty
200
200
Global Syn-Turf offers the most advanced products covered by the best in the industry 15-year warranty on all synthetic turf products. We are committed to manufacturing only the top-quality products that will last for more than twenty years of regular use. Latest fiber technology, top-grade materials, unique installation systems offer revolutionary green surfaces for commercial & residential landscape applications, parks, athletic fields, pets facilities, decks, patios that guaranteed to last!
Installation Options
Installing artificial grass, whether it's your lawn, dog area or backyard golf putting green, can save you a lot of money and time. It is an attractive feature and offers many appealing options and combinations to create luxurious outdoor living space. It may take some planning and consideration to meet your landscaping goals. You may decide to upgrade your patio or a swimming pool area, turn your natural lawn into drought-tolerant, water-saving recreation spot, add backyard putting green, or exercise training space. Synthetic turf can be a focal point of your landscape or a lovely, maintenance-free addition to existing elements of your hardscape. It helps to naturalize the area, including curves and shapes in a way that all parts of your space transition gracefully into the rest of the landscape. You can have a beautiful backyard comprised of synthetic turf, hardscape, shrubs, trees, and flowers. Turf can be used in shady areas, along walkways and fences, or under stairways where natural grass or flowers cannot survive. The idea is to find two or three materials that are visually creative and compliment your home's interior and exterior. Like most hardscape elements, synthetic turf required appropriate site preparation. Compacting the base and leveling to the proper depth for the freeze line in Northern states is important, or your project will be breaking up five years out. Use Global Syn-Turf's installation guide to maximizing your investment lifespan.
Global Syn-Turf Partnership Program
Whether you are a landscape company, contractor, or an architect, interesting in using Global Syn-Turf products for a project or want to know more about us and the specification, design and installation of our products, becoming our partner connects you and your company to a highly respected leading brand, and makes you a member of an elite group qualifying you to receive benefits designed to help grow your business. We believe in having open lines of communications with all Global Syn-Turf partners. Contact us today for all technical and general questions.
Find Artificial Grass Installation Companies Near You
Columbus
Bridgeport
Fort Wayne
Provo
Memphis
Chesapeake
Brooklyn
Newark
Charleston
San Diego
Mobile
Cedar Rapids
Kansas City
Virginia Beach
Boston
Meads
Manchester
Pittsburgh
Lewiston
Overland Park
Parkersburg
Billings
Germantown
Jersey City
Milwaukee
Portland
Columbus
Concord
Chicago
Baton Rouge
---
Global Syn-Turf, Inc. is a leading manufacturer and wholesaler of high-quality artificial grass in the United States and Canada. The company offers an extensive selection of products for commercial and residential landscapes, playgrounds, sports athletic fields, municipalities, golf putting greens and pet areas. Global Syn-Turf, Inc. provides innovative, environmentally friendly synthetic turf systems which require little maintenance, no water, pesticides, or fertilizers through multiple company-owned distribution centers across the United States. The state-of-the-art artificial grass offers realism, drainage, performance, safety, and durability. Global Syn-Turf is the exclusive artificial grass partner of San Francisco 49ers.
Thank you for your question.